ConnX and Nectar Partner To Bring Next-Level Quality of Experience Assurance to Enterprises With Extreme Intelligence at the Edge
Delivering the highest quality – most predictable – highest-performance – secure – and mission-critical real-time communications solutions is a team sport, and today we are delighted to introduce a new bundled solution developed in close collaboration with Nectar Services Corp., the leader in delivering actionable insights for the cloud collaboration and contact center markets.
This advanced edge experience assurance solution is designed to ensure every voice and collaboration interaction is excellent on every endpoint, and every step of the way comes after years of partnership and intense integration and innovation efforts over the last year.
This bundled solution is being demonstrated along with other innovations from Nectar and ecosystem partners at Enterprise Connect 2023 in Nectar's booth #736 from March 27-30 at the Gaylord Palms in Orlando, Florida.
Nectar's award-winning, market-leading software solutions, delivered as a service in the cloud, on-prem, or in a hybrid model, are embedded into the ConnX AI Active Assurance offering. Nectar brings to the collaboration dynamic geospatial dashboards which provide location-based views of usage and user experience metrics that enable IT support and managed services teams to drill down on individual users, locations, and sessions to quickly troubleshoot issues.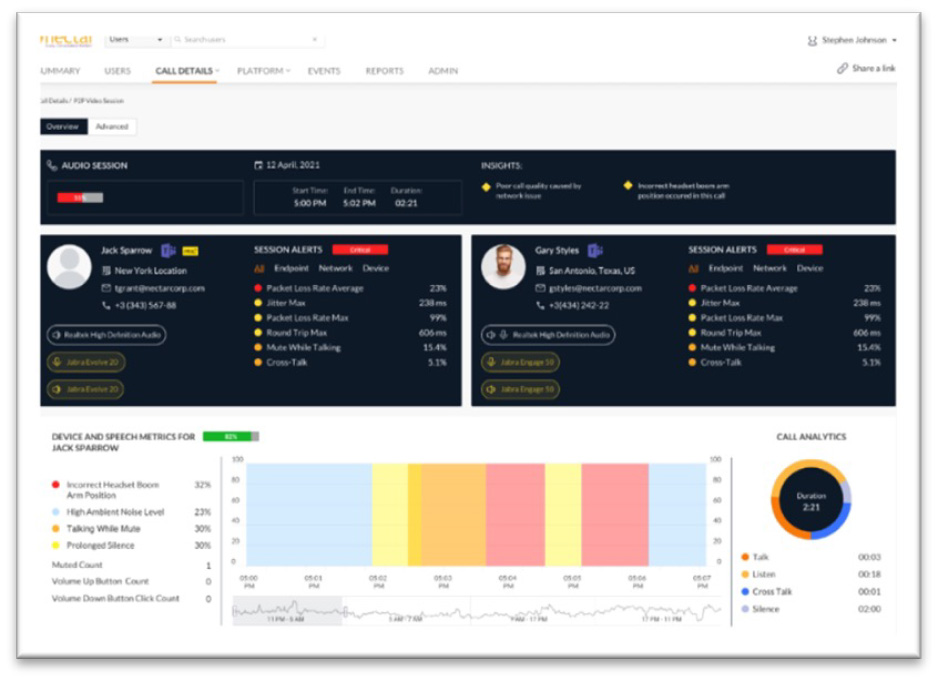 These user-based dashboards give ConnX managed services support teams full context into an individual user's devices, client versions, and network connections with correlated insights and a real-time health assessment (powered by Nectar's proprietary User Health Index) for fast troubleshooting. ConnX integrates Nectar's solution into a broader partner ecosystem that simplifies the client experience and helps resolve issues with greater efficiency.
By instrumenting devices being used for everyday internal and external communications with additional software, the two companies have gone way beyond intelligent routing for quality and resiliency, advancing into software that validates and makes instantly visible controls associated with the management of every session.
The future is applying analytics to generate BI insights that have a direct impact on business outcomes, whether companies wish to grow revenues by improving customer experience or to improve profitability.
Contact us to schedule a demo – in fifteen minutes, we can show you exactly how this works, in perfect harmony with our AI SD-WAN solutions.