Let us manage your enterprise network and cloud services while you manage growth. Transform – and win.
ConnX Simplifies Buying with Enhanced Flexibility
Select the buying model that is best for your business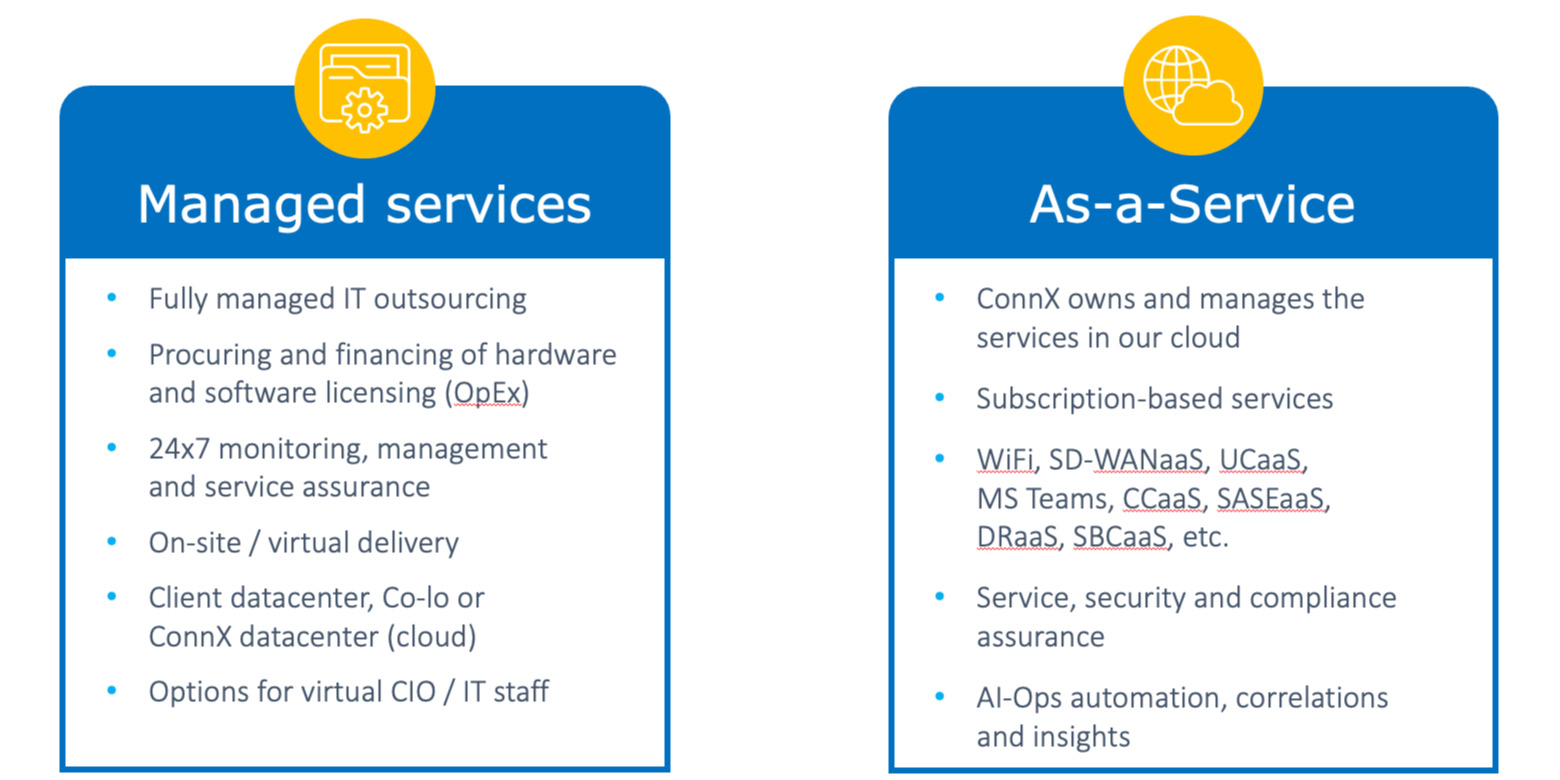 Simplify enterprise connectivity, collaboration, security and service assurance
Instead of having to manage your business network on-site with network controllers or management software, cloud-managed networking, offered as a service, allows ConnX to ensure your global business network is operating predictably and resiliently, managed remotely leveraging our intelligent, automated and proven Maestro platform.
We have over thirty years of experience in managing multiple sites, users, and devices from a single point, and today we are leading the market in enabling employees to work flexibly from any location. With nearly every enterprise moving to hybrid working models, there are new challenges across access, security, speed, redundancy and overall performance.
We use a SaaS model to allow for full visibility and analysis into deployments and network health, with increased security and troubleshooting capabilities that save time, especially for the IT teams who are charged with empowering employees and protecting valuable corporate data and assets.
ConnX Transformation Services
Assess, design, build & operate managed and as-a-service options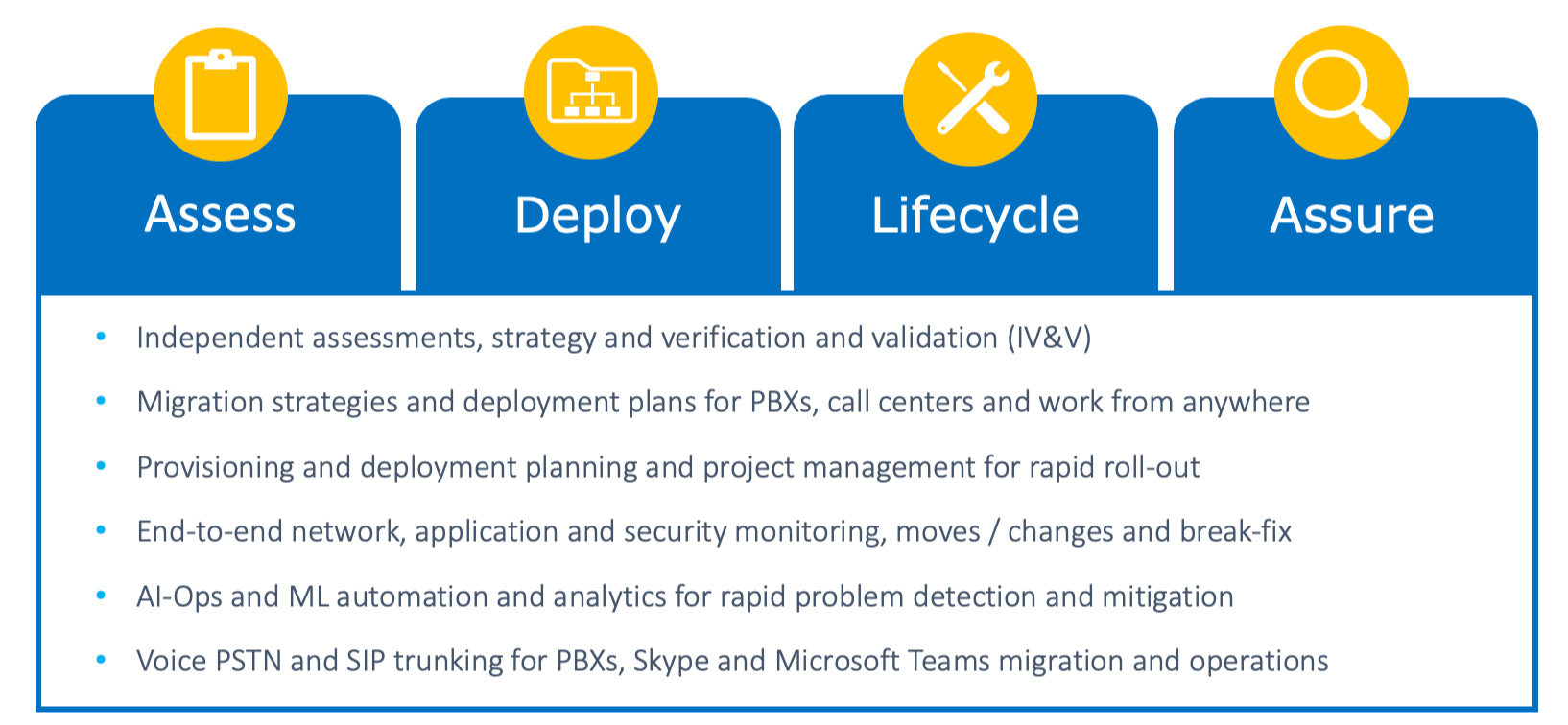 The global cloud managed networking market size is projected to reach USD 14.61 billion by the end of 2027. The increasing use of cloud platforms will have a positive impact on market growth. The increasing investments in the integration of interconnected networks will create several growth opportunities. according to a report published by Fortune Business Insights.