Not just any contact center, an intelligent cloud contact center enriched with automation and AI.
Simplify operations – amplify business outcomes.

Partnering with Talkdesk, we offer a better way for organizations to unlock the promise and potential of great customer experience – every time.
The powerful combination of the ConnX platform and Talkdesk cloud contact center software brings enterprises a huge competitive advantage – high-definition voice and video engagements leveraging multimedia in an omni-channel world.
Talkdesk® is a global cloud contact center leader for customer-obsessed companies. Their automation-first customer experience solutions optimize their customers' most critical customer service processes. Their speed of innovation, vertical expertise, and global footprint reflect their commitment to ensuring that businesses can deliver better experiences across any industry and through any channel, resulting in higher customer satisfaction and accelerated business outcomes.
ConnX is proud to partner with this global leader.
ConnX Cloud Contact Center
Digital-first client experience solutions with AI, analytics & journey orchestration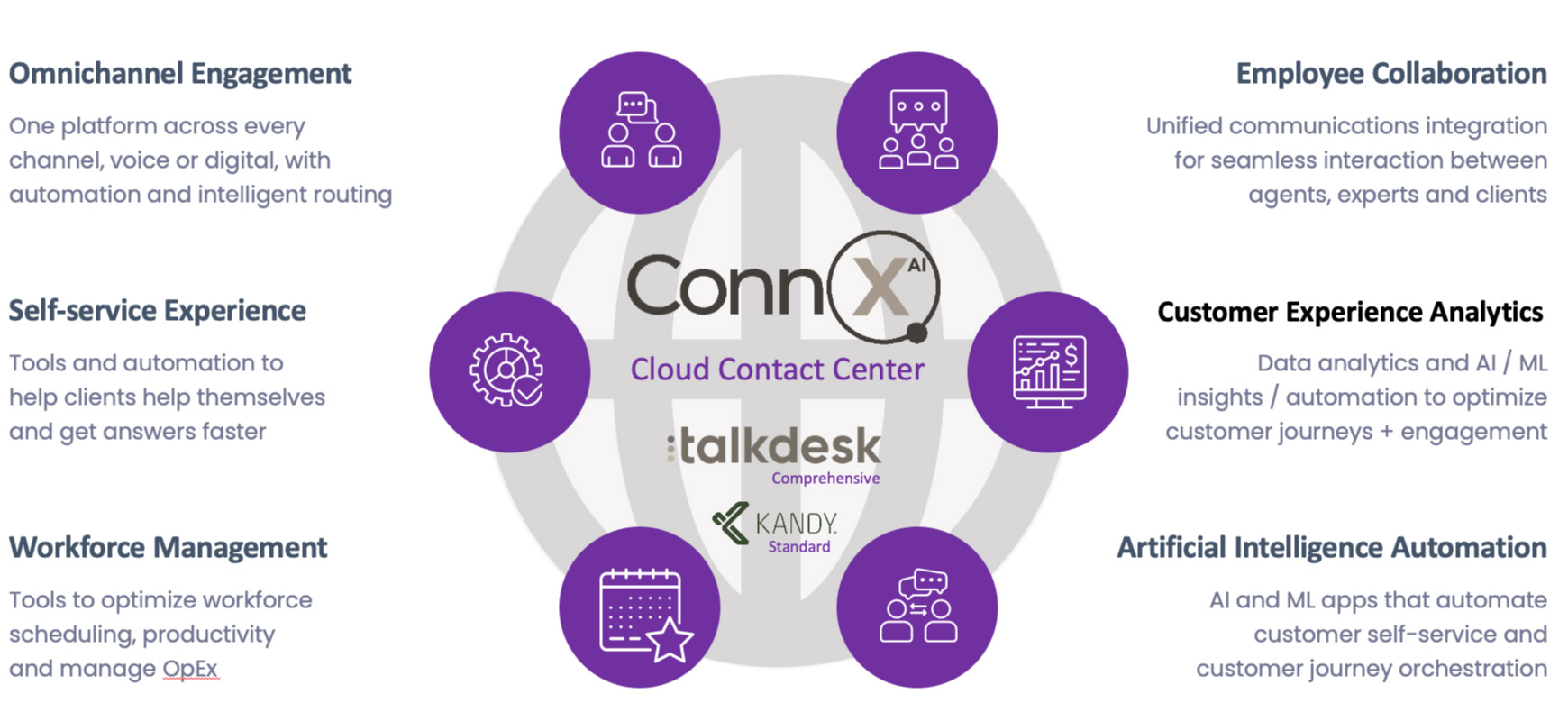 Automation-first Customer Experience Solutions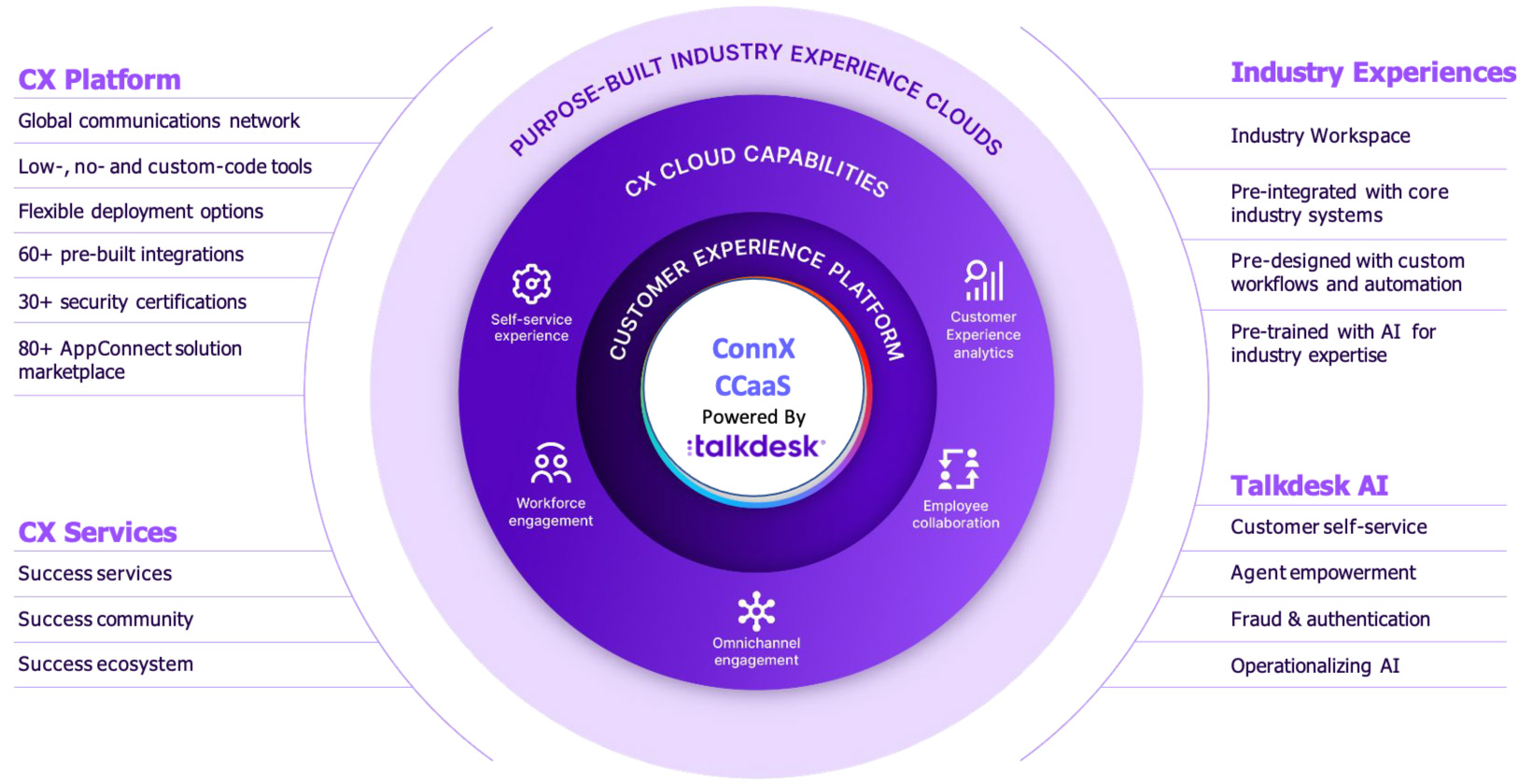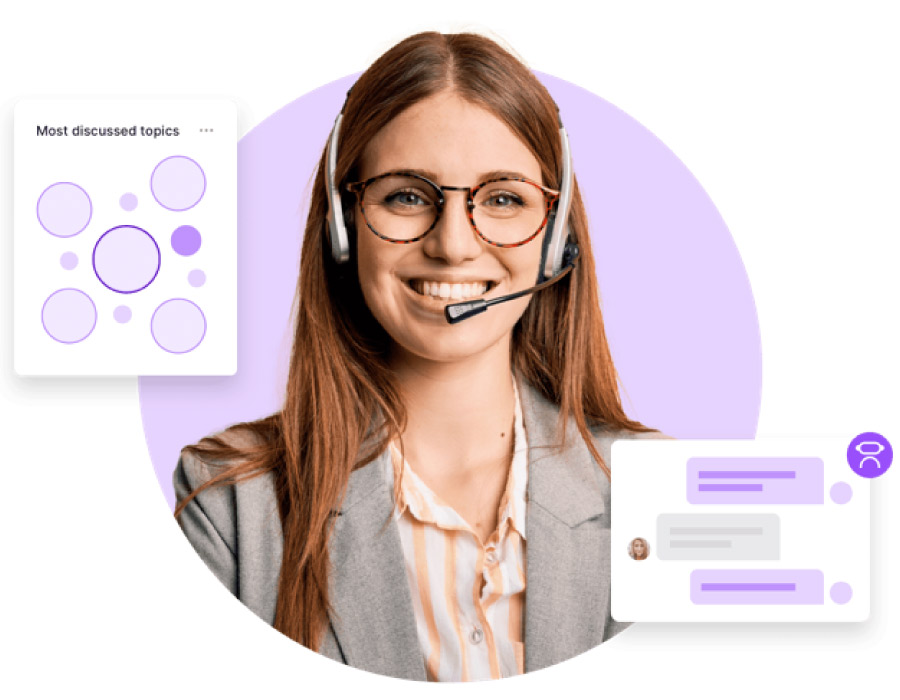 ConnX CCaaS: AI for Everyday Advantage
Automating every step of the customer journey giving customers better answers, faster.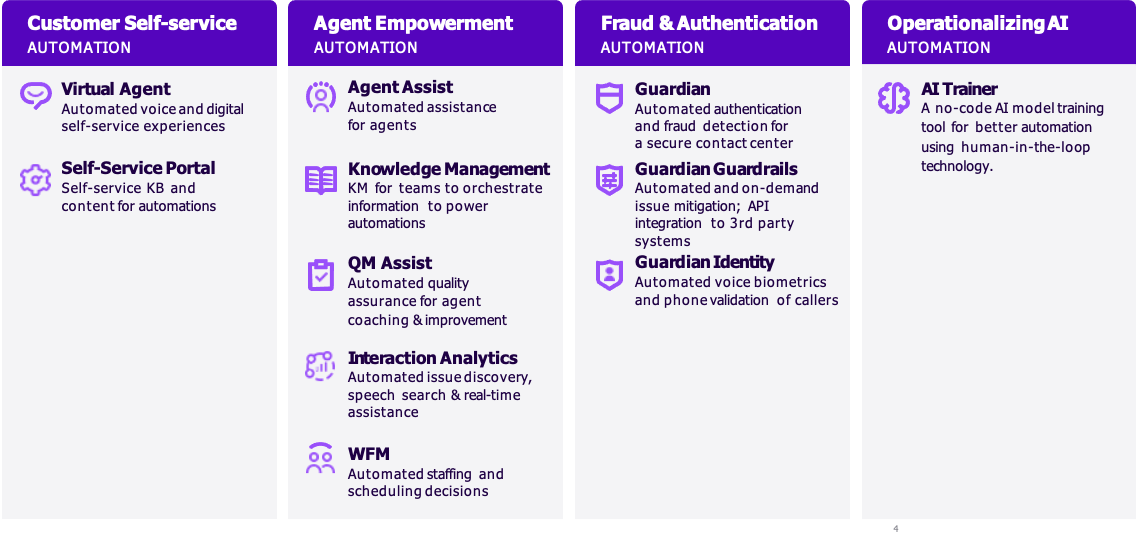 ConnX CCaaS Platform Advantage
Trusted enterprise-grade with consumer simplicity.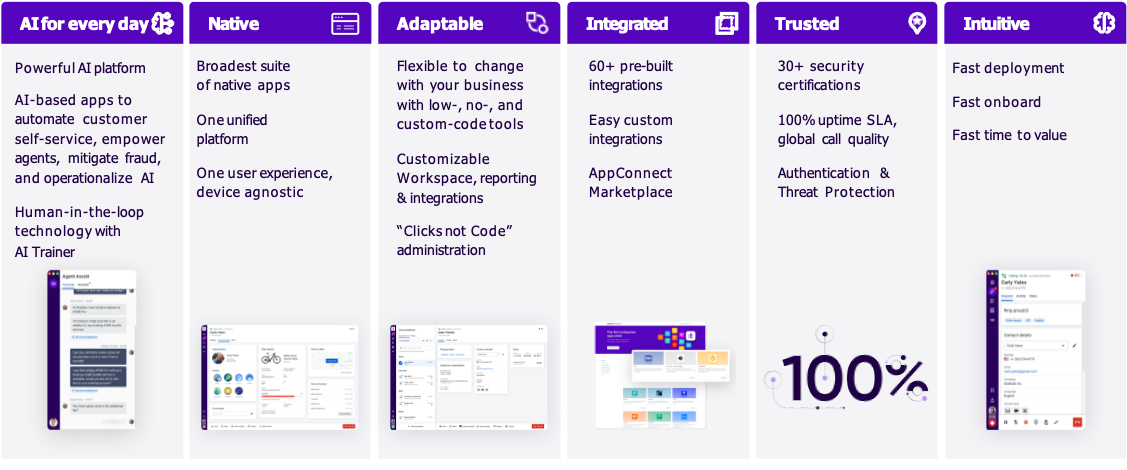 The Future of Self-service