Optimize Microsoft Teams to Fuel Productivity
Enterprises continue to adopt Microsoft Teams as simplified and unified cloud-based productivity platform. Benefits of Teams include global availability, as-a-service flexibility with an intuitive experience that works anywhere and on any device.
ConnX optimizes Microsoft Teams Direct Routing to deliver the highest quality voice, video and messaging for truly unified, cloud-based collaboration and communication.
Move your organization to a secure and reliable cloud communications platform with ConnX Microsoft Teams Direct Routing, the fully-managed global solution for cloud voice and premium remote meetings.
ConnX delivers a fully-managed global solution on our resilient global backbone that satisfies even the most stringent quality and security requirements of Wall Street financial institutions that depend on ConnX for clear, secure, and always available communications.
Simplicity

In-depth planning

Ease of porting
Fast deployment

Interoperability

Reporting & support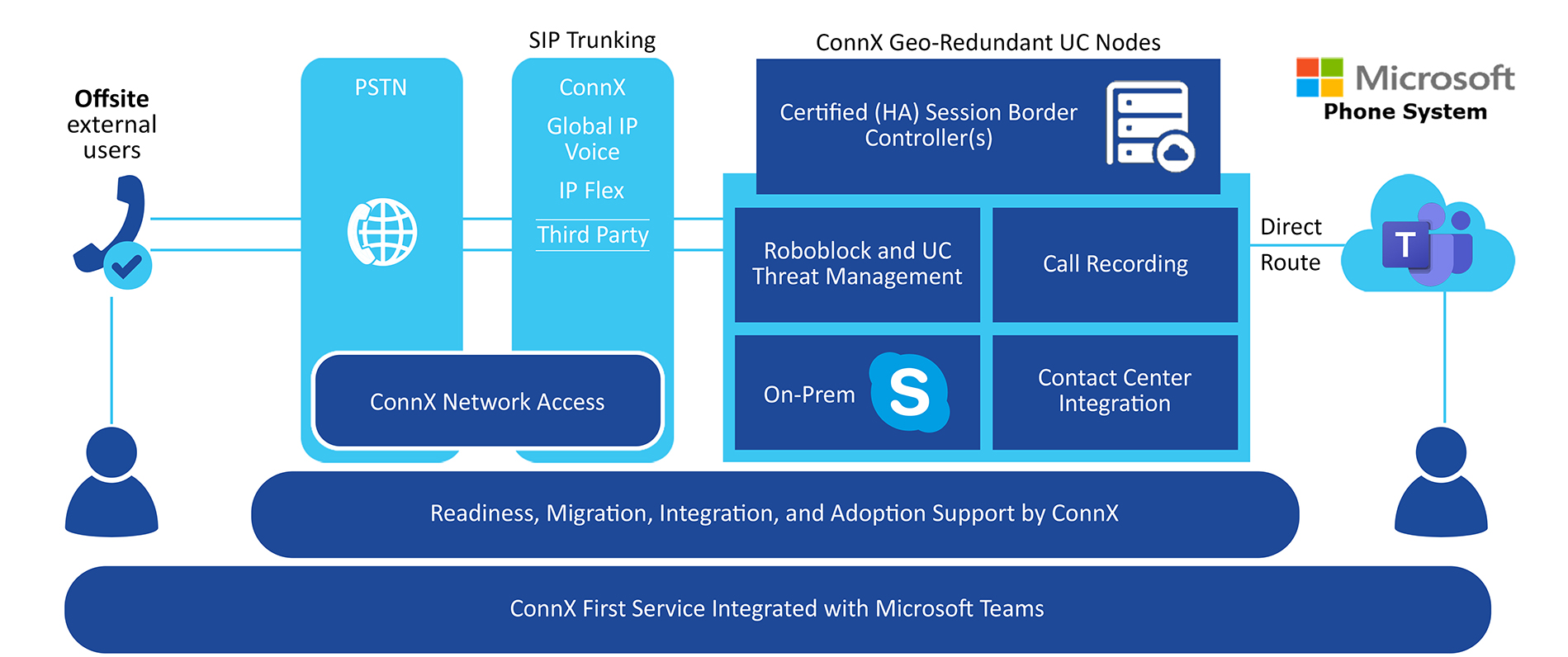 Are you using Skype and considering moving to Teams?
Are you already using MS Teams but lacking PSTN Connections?
Try Calling with ConnX' s Teams Direct Routing
We are offering you a 30-day No-Commitment FREE trial which let's you make and receive PSTN Calls from MS Teams from ConnXoffice 365