Digital Transformation is fueling growth.​ ConnX is driving Digital Transformation with ​ Cloud Innovation and Edge Applications.​
Digital transformation defines how modern organizations are using technology to solve traditional problems. Rather than enhance traditional methods, digital solutions enable new types of innovation and creativity, driving more productivity, collaboration, and energizing personalized, predictive customer experiences. ​
​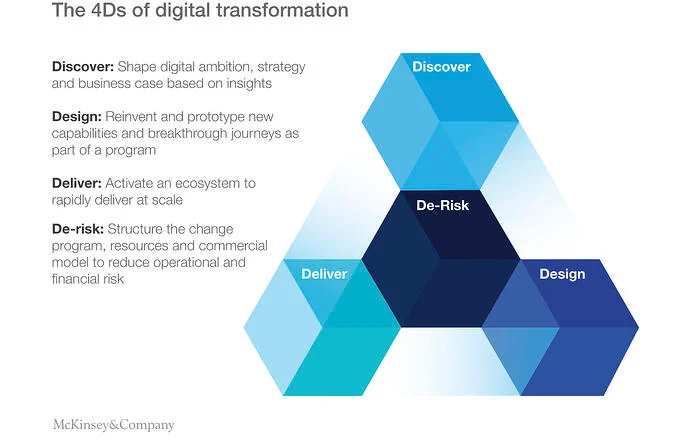 ConnX make digital transformation not only easier but far less expensive.​
Because we've unified our cloud, we can deliver all the connectivity, collaboration, and real time communications services modern enterprises are adopting – replacing complex, costly, outdated legacy infrastructure with best of class in best of cloud.​
Pricing is based on the number of seats, usage, and features. Seats can scale up and down, features can be added, and all as easily as a point and click. Pricing can be bundled or unbundled. The evolution of your digital transformation can be immediately supported with advanced features including AI, Machine Learning, and other capabilities. ​
All you need is a computer or smart phone, a private network, including a private 5G network for additional security, and any other peripherals your business depends on. No big up-front capex, no servers to own, no technicians to pay, no onerous maintenance fees – just a guaranteed quality of service. ​
Works as well at home and on the road as it does in offices and contact centers.​
ConnX Global Multiservice Communication as a Service Platform
Simplify enterprise connectivity, collaboration, and service & security assurance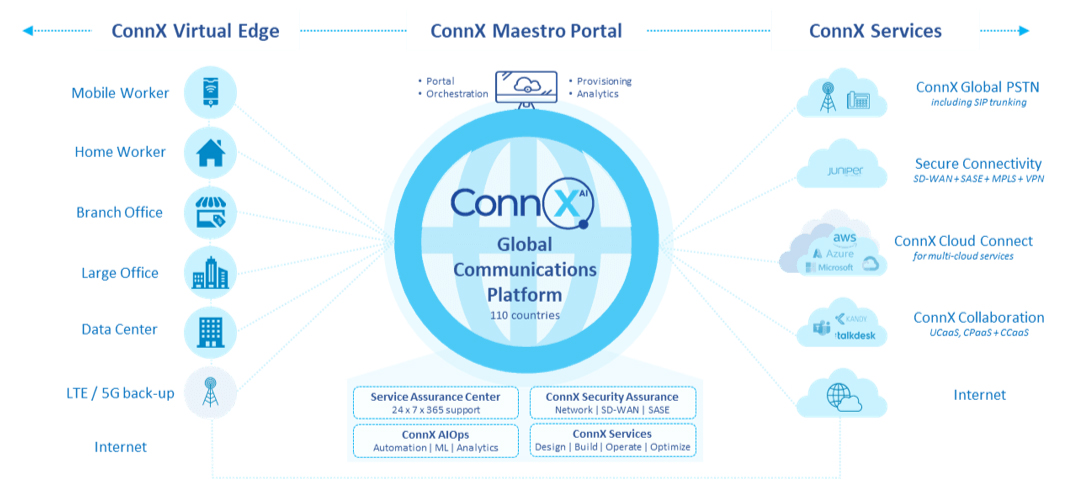 A world of real time communications services delivered over a unified platform. Secure and scalable, monitored and managed over a powerful, intelligent and intuitive portal.

ConnX Global Software Defined Network

Collaboration and Unified Communications

Microsoft Teams PSTN and Other Services


ConnX Maestro Orchestration Platform


ConnX Security as a Service

The beauty of the ConnX offering is simplicity.​ We deliver all services over our Maestro platform.​ Our customers can choose the services they need and support their IT teams with experts from the ConnX team. We're open to understanding your organization's needs, and helping you map a path to greater success. Contact us to learn more about our digital transformation services.​