Fixed Wireless Access brings massive benefits to enterprises.​ Faster and more flexible networks need new security solutions, ​delivered as a service, simply, cost-efficiently, and surely.​
Applications moving to the cloud and increased user mobility are changing the way networking and network security services can be delivered. The future of network security is in the cloud, and this new model is known as a "secure access service edge," or SASE. ​
When it comes to the future of network security and the increasing convergence of wireless 5G and LTE networks with edge access networks, more efficient approaches are rapidly growing in popularity – and ConnX is out in front with our game-changing, unified Maestro multi-service platform – where security is integrated throughout the stack.​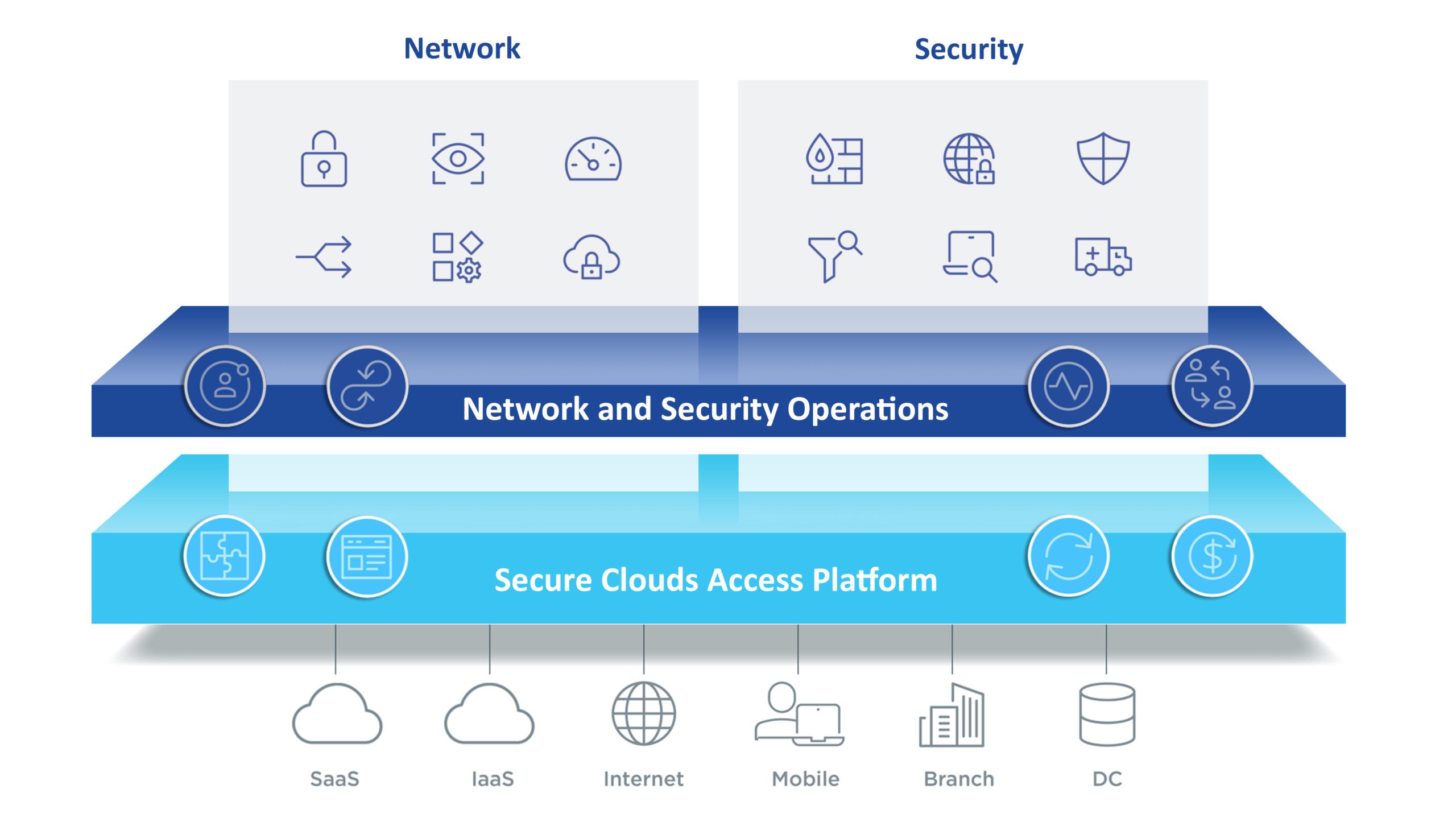 Rather than suffering with an assembly of network security infrastructures and software applications and systems, enterprises now can make the switch to Security as a Service – ideal in a cloud-first world. ​
As applications move to the cloud, the old method of forcing all branch, user and partner traffic back through the corporate headquarters or data centers no longer makes sense. With ConnX, enterprises benefit from the same network security stack from the cloud because traffic destined for the cloud does not have to hit corporate networks, and less traffic needs to go to corporate data centers.​
By delivering network security from the cloud, you can protect users, applications and data, regardless of where they are. ​
ConnX Global Multiservice Communication as a Service Platform
Simplify enterprise connectivity, collaboration, and service & security assurance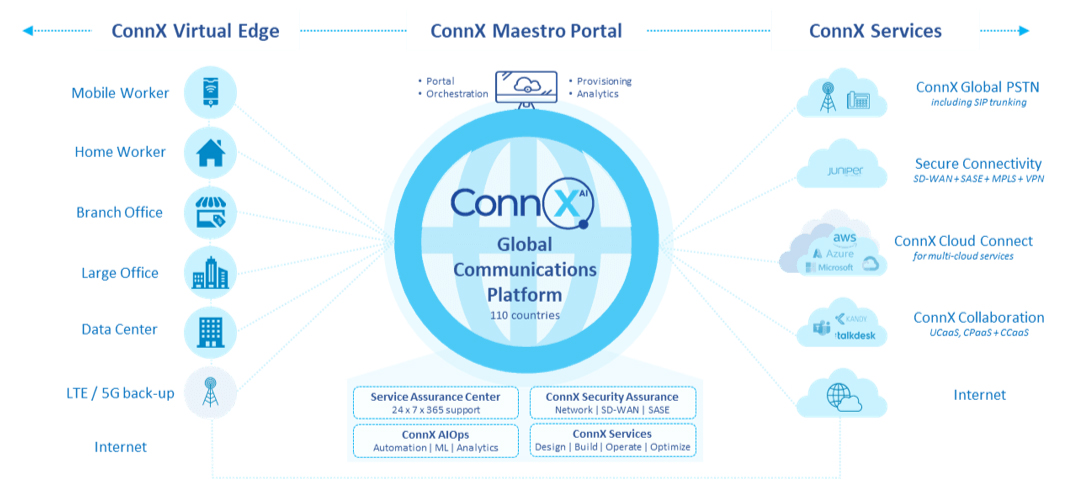 A world of real time communications services delivered over a unified platform. Secure and scalable, monitored and managed over a powerful, intelligent and intuitive portal.

ConnX Global Software Defined Network

Collaboration and Unified Communications

Microsoft Teams PSTN and Other Services


ConnX Maestro Orchestration Platform


ConnX Security as a Service

The beauty of the ConnX offering is simplicity.​ We deliver all services over our Maestro platform. Our customers can choose the services they need and support their IT teams with experts from the ConnX team. We're open to understanding your organization's needs, and helping you map a path to greater success. Contact us to learn more about our digital transformation services. ​