Work from Anywhere.​
Work from Everywhere.​
ConnX powers productivity​
while protecting the perimeter.​
The workspace is no longer just in the office — it's wherever your employees are. Whether they are returning to the office, working from home, on the road, or a changing combination of all three, leaders must make sure teams can easily and securely connect, create, develop new ideas, products and solutions, and get work done together regardless of where they are. ​
​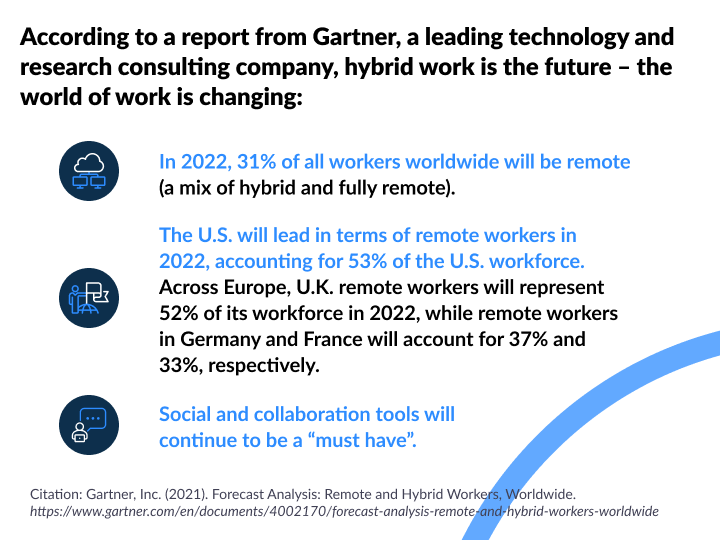 Supporting a hybrid office environment with both in-office and remote workers is fundamental to the success of enterprises as they return to the office after the shock of the multi-year pandemic. ​
Keep your teams connected – no matter where they are. ​With solutions for team meetings, chat, voice, webinars, and interactive collaboration that work on virtually any device, ConnX can help define your hybrid work strategy, build a cost-effective platform for that, and manage cloud-based, as-a-service real time communications, internally and with customers. ​
ConnX Global Multiservice Communication as a Service Platform
Simplify enterprise connectivity, collaboration, and service & security assurance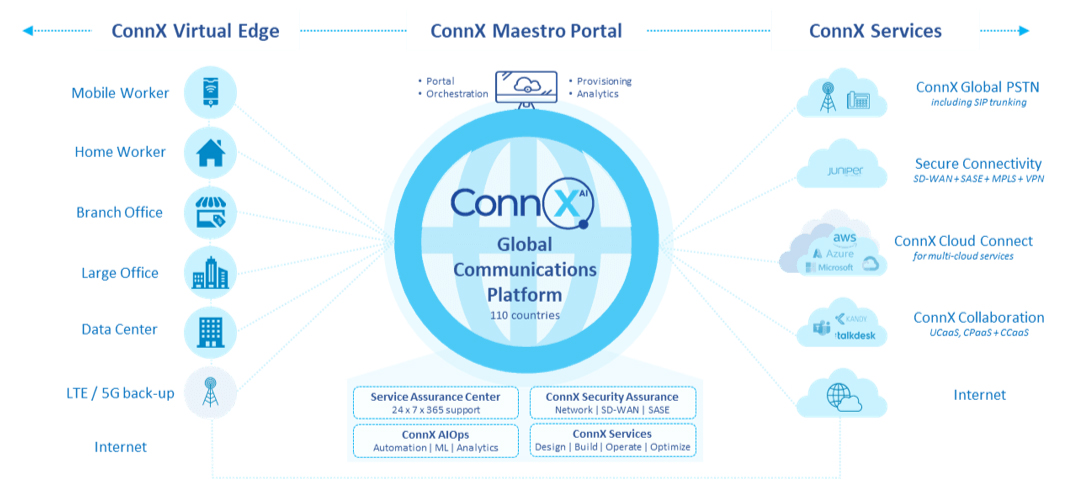 A world of real time communications services delivered over a unified platform. Secure and scalable, monitored and managed over a powerful, intelligent and intuitive portal.

Collaboration and Unified Communications

Microsoft Teams PSTN and Other Services


ConnX Maestro Orchestration Platform


ConnX Security as a Service

The beauty of the ConnX offering is simplicity.​ We deliver all services over our Maestro platform. ​Our customers can choose the services they need and support their IT teams with experts from the ConnX team. We're open to understanding your organization's needs, and helping you map a path to greater success. Contact us to learn more about our digital transformation services. ​