Digital experiences drive excellent customer experiences and digital platforms drive exponentially more profitable customer service operations.​
Today more than ever, businesses compete on experiences. Making customers not just happy but consistently delighted strongly differentiates enterprises from their competitors.​
Digital-first, personalized, predictive and proactive service engagements not only bring customers convenient, friendly experiences – the right mix of omnichannel CX can save enterprises money, while also generating priceless data that leads to insights that can inform the development of new products, and better ways to stay connected and retain the highest value customers. ​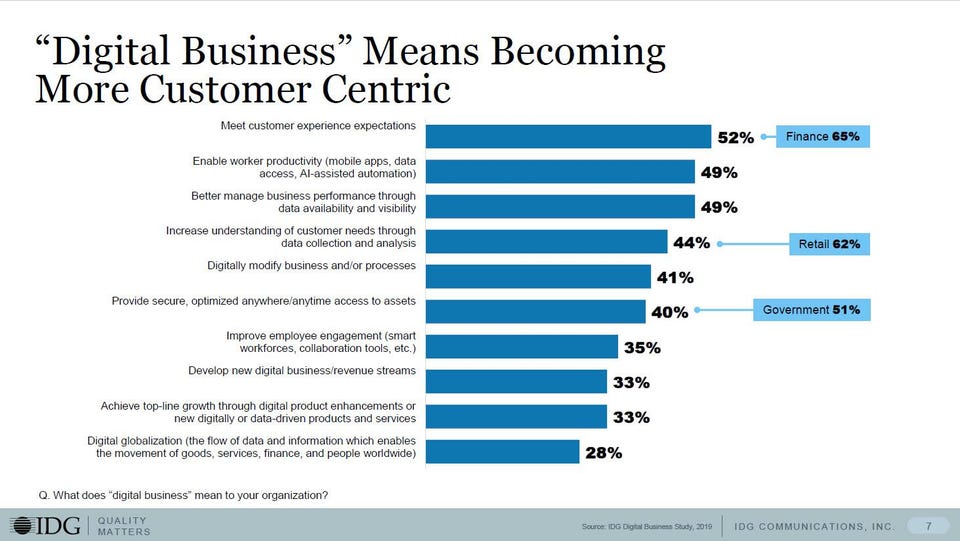 Predictive service enterprises to take the initiative when solving customer problems, and the use of AI can help enterprises automate personalized, hyper-convenient interactions by following a customer along their digital journey, providing fast, friendly and free help when needed most.​
Event data, telemetry data, profile data, transactional data, CRM data, asset data, and more can be used to deliver authentic, dynamic customer communications, which is why ConnX works with global leaders, integrating their solutions into our offerings.​
ConnX Global Multiservice Communication as a Service Platform
Simplify enterprise connectivity, collaboration, and service & security assurance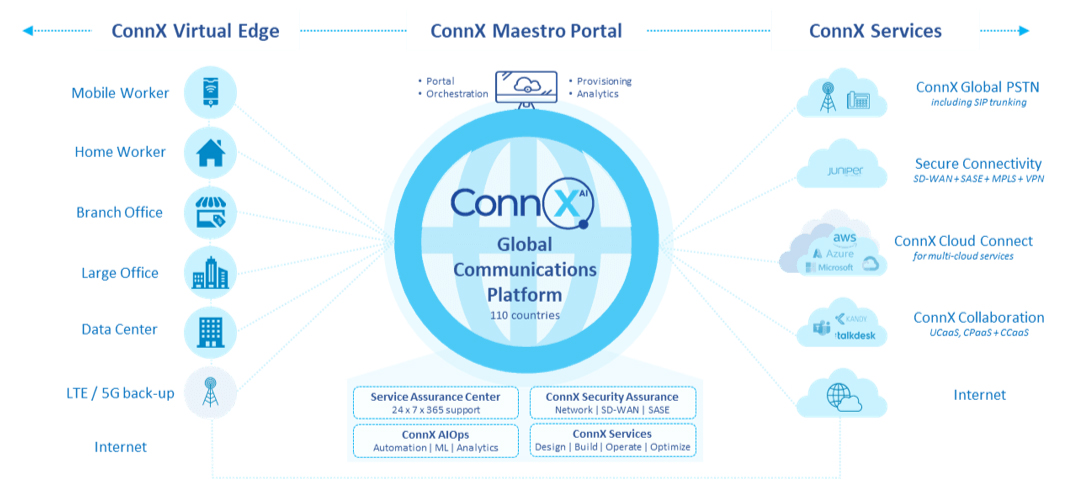 A world of real time communications services delivered over a unified platform. Secure and scalable, monitored and managed over a powerful, intelligent and intuitive portal.

ConnX Global Software Defined Network

Collaboration and Unified Communications

Microsoft Teams PSTN and Other Services


ConnX Maestro Orchestration Platform


ConnX Security as a Service

The beauty of the ConnX offering is simplicity.​ We deliver all services over our Maestro platform. Our customers can choose the services they need and support their IT teams with experts from the ConnX team. We're open to understanding your organization's needs, and helping you map a path to greater success. Contact us to learn more about our CX technologies, from cloud contact center to automation embedded into web, mobile and social apps. ​