Modern mobility designed for growing enterprises:​ Say goodbye to PBX, and hello to the ConnX UC Cloud ​
In order to successfully migrate to cloud-based UCaaS offers, enterprises turn to ConnX given decades of service across many industries, and across-the-board expertise in network planning, security, reliability, mobility, collaboration, support, and end-user adoption. ​
From VoIP telephony from cloud-based data centers to hosted audio, video, contact center, collaboration, and conferencing, every mission critical business communications technology is cloudified, moving from traditional PBX, to IP-PBX, and from Unified Communications, to Unified Communications as a Service (UCaaS).​
​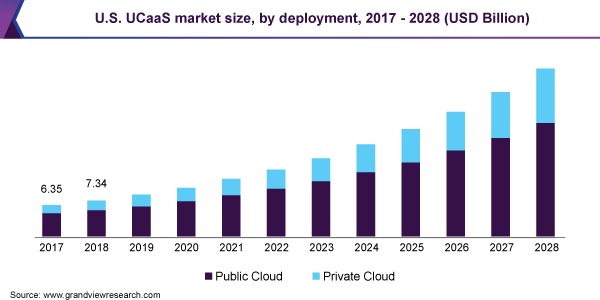 Mobility is made much easier with UCaaS, and our development team has worked hard in order to integrate it into our cloud-based software and Maestro platform. Our solutions, including those provided by world-class ecosystem partners, include single-number reach, routing calls to a desk, an application, or a mobile device. Cloud-based mobility solutions often provide the same user interface as on the desktop, making the use of mobile devices simple and intuitive. With hosted conferencing services, mobile users can join in on conference calls or video meetings quickly and easily. ​
The ConnX difference: predictable, guaranteed quality of service across UCaaS, Contact Center as a Service (CCaaS) and Communications Platform as a Service (CPaaS) for embedded applications.​
ConnX Global Multiservice Communication as a Service Platform
Simplify enterprise connectivity, collaboration, and service & security assurance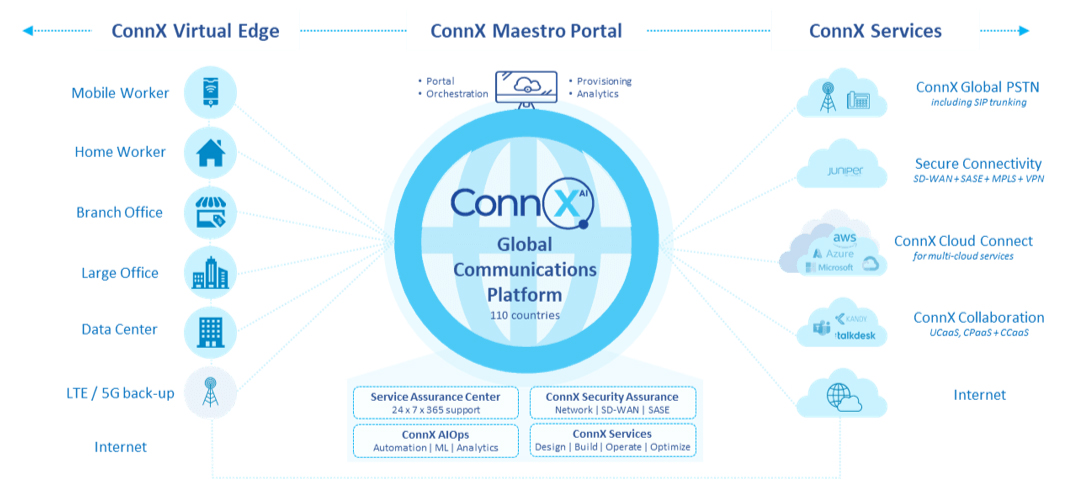 A world of real time communications services delivered over a unified platform. Secure and scalable, monitored and managed over a powerful, intelligent and intuitive portal.

ConnX Global Software Defined Network

Collaboration and Unified Communications

Microsoft Teams PSTN and Other Services


ConnX Maestro Orchestration Platform


ConnX Security as a Service

The beauty of the ConnX offering is simplicity.​ We deliver all services over our Maestro platform. Our customers can choose the services they need and support their IT teams with experts from the ConnX team. We're open to understanding your organization's needs, and helping you map a path to greater success. Contact us to learn more about our digital transformation services. ​