Global PSTN Digitization Solutions
Prepare today.
Thrive tomorrow.
Out with the old. In with the new.
Don't be caught off guard as the global PSTN is being decommissioned.
The Public Switched Telephone Network (PSTN) will be a thing of the past – very soon.
The PSTN (Public Switched Telephone Network) is the network of the world's public circuit-switched telephone networks. In short, this is what allows any telephone in the world to communicate with any other telephone.
ConnX fully featured telephony services are now available in countries that account for 78% of the world's Gross Domestic Product (GDP).
The services provided include local dial tone, local numbers, local number porting, domestic calling, local toll-free, local emergency services, and Lawful Intercept. Furthermore, ConnX offers Inbound DID services in 87 countries and Toll-free services in 105 countries that represent almost 90% of global GDP.
*GDP Gross Domestic Product, Source www.imf.org WEO Database April 2021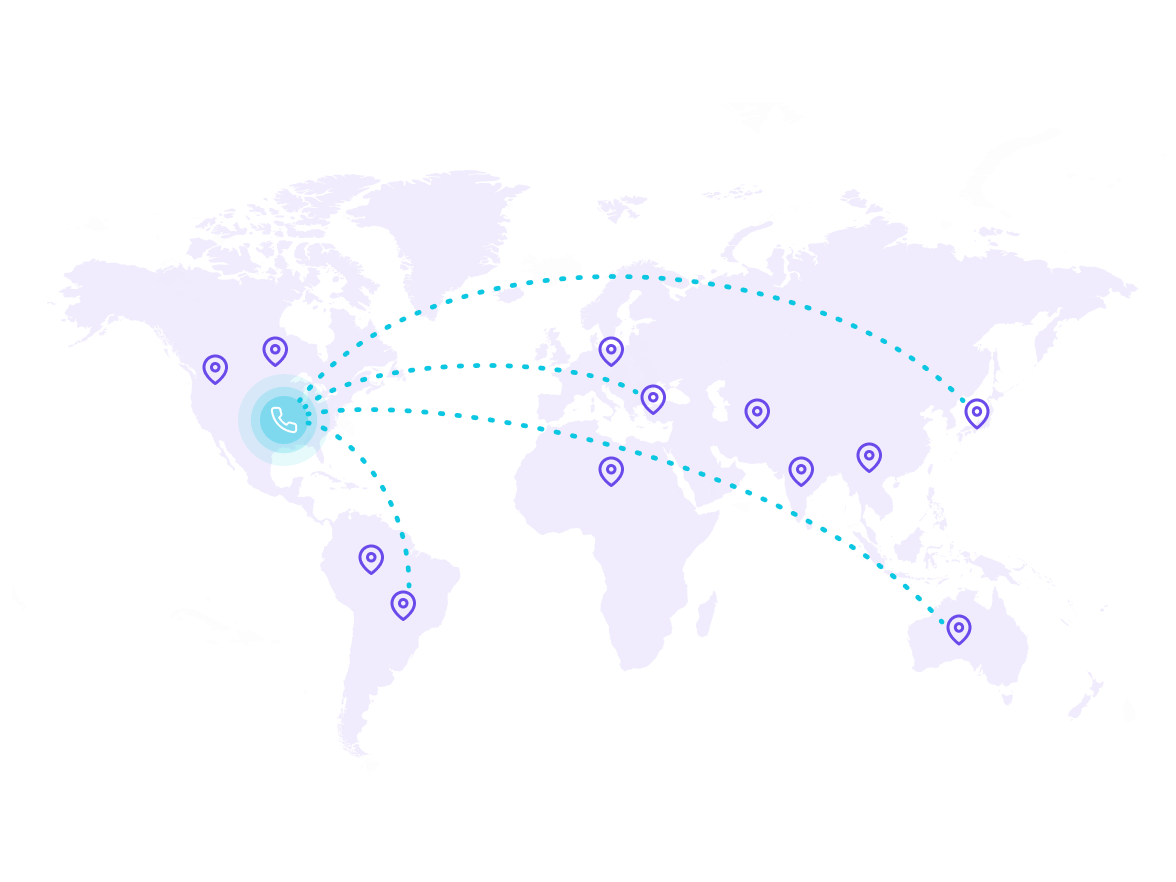 International coverage requires a tremendous amount of planning, financial commitment, and government compliance and reporting to become licensed in-country for proper sourcing of MOW two-way PSTN replacement services.

ConnX is committed to covering 85% to +90% of global GDP countries by end 2022, where available.

Australia
Austria
Belgium
Brazil
Canada
Chile
China
Columbia
Croatia
Cyprus
Czech Republic Denmark Finland
France Germany Greece
Guam
Hong Kong
Hungary
Ireland
Italy
Japan
Lithuania
Luxembourg
Mexico
Netherlands
New Zealand
Norway
Poland
Portugal
Puerto Rico
Romania
Singapore
Slovakia
Slovenia
Spain
Sweden
Switzerland
United Kingdom
United States
Telephone lines and other services that rely on the PSTN are being moved to fully digital (IP) networks. It's not just voice services that will be affected. There will be an impact on some broadband services and lines used for things like alarm monitoring, access control and other systems.
This process of decommissioning the global PSTN has been underway since 2017, but it could affect some of your existing services soon. Act now to avoid disruption to your business operations. ConnX can help with proven digital transformation services that keep your business connected and successful.
While the switch to digital means significant changes, the benefits outweigh the investment. Digital vs. analog means easier operations, better customer experiences, improved business resilience, faster response time, and clearer audio quality.
Easier for employees:
More bandwidth
Reduced noise and latency
Easier provisioning and better features
Improved support for remote workers, including home workers
Easier for customers:
Auto-attendant and call routing automate and improve the experience
Interactive voice response makes 24/7 support less expensive to deliver
Easier integration with other channels including messaging and email
Easier for administrators:
Dramatically simpler provisioning and management
Easier moves, adds and changes
Full compliance including voice recording
Greater reliability, routing and failover
ConnX offers a wide range of data and voice services, from digital (VoIP) replacements for old PSTN voice services, to adjacent Internet and wide area connectivity services for data communications, including ConnX AI SD-WAN and AI-WAN services.