We are a proud Microsoft Gold Partner and have been working closely with Microsoft for over two decades. For example, when using our Maestro platform, Microsoft Teams is optimized with our SIP solution (Direct Routing).
Today we are very proud to announce we are introducing another Microsoft optimization offering, designed to improve operations and business outcomes for enterprises and SMEs.
Here's how.
In today's business scenario, business groups often collaborate across departments while working on a marketing campaign, pursuing a sales opportunity, or solving a customer issue.
Disconnected Systems Are Destroying the Customer Experience.
When asked, most executives would indicate that one of their strategic priorities is to deliver an excellent customer experience (CX).
In Microsoft's research, it was discovered that organizations support an average of eight customer engagement channels, not just traditional calls and email but also chat, social, messaging and others.
Additionally, these same organizations expect to see volumes increase across all channels. This presents a difficult challenge for contact center leaders, as the systems used to manage these channels are often disparate and uncoordinated. The associated complications with routing contacts, integrating customer data, and creating effective reporting is leading to undesirable customer experiences.
In an era when connectedness and ease of service are critical to a successful customer experience, disconnected systems are preventing the contact center from delivering on expectations.
To move ahead and excel at the customer experience, organizations must find a way to use systems that are enablers of success. This is where the complex and truly challenging part of the customer experience happens. The contact center must excel at the human-to-human interactions, while mastering the use of automation and intelligence as appropriate.
The ConnX Premium Solution
Dynamics 365 and Microsoft Teams integration allows you to speed up the flow of work, enabling anyone in an organization to view and collaborate on Dynamics 365 records, from within the flow of work with Teams—at no additional cost.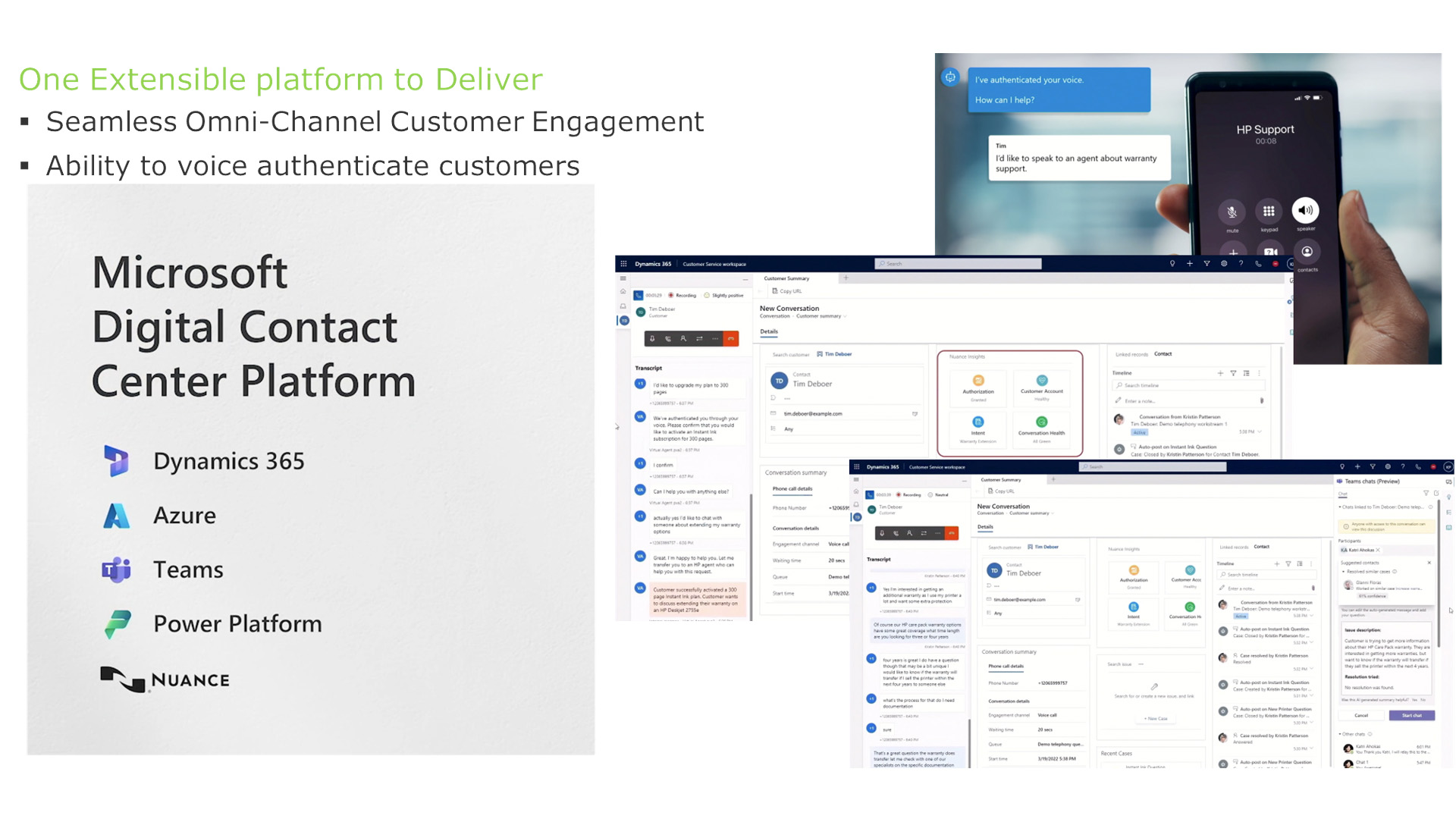 Using Teams integration, you can invite anyone in the organization to view and collaborate on customer records right within a Teams chat or channel. You can also make and receive calls from within Dynamics 365 and get the work done more effectively. As a seller, you can share details on the sales opportunity, customer history, and more. As a customer service representative, you can share the customer case record, troubleshooting steps, and track the follow-up tasks.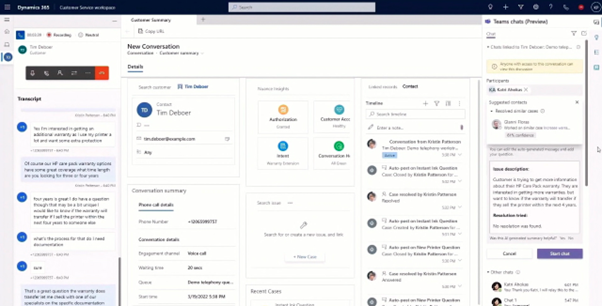 Our joint solution enables our customers to utilize the best of breed technology with voice added to Dynamics CRM with the following benefits from its global integrated communications platform.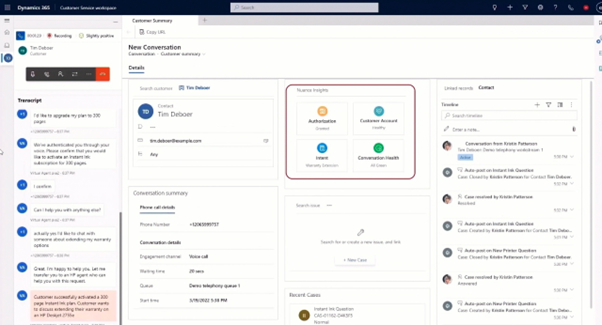 Following are the key features of ConnX platform:
Dual Datacenter / Carrier Redundancy / Failover
DID Porting / Bring Your Own Carrier
24 x 7 Global NOC support model
Enhanced End-to-End monitoring and management
Seamless Service Migration
Dynamic E-911
Embedded Fraud Detection and Robocall Protection
Here is a contact center feature parity when you add voice to your CRM natively.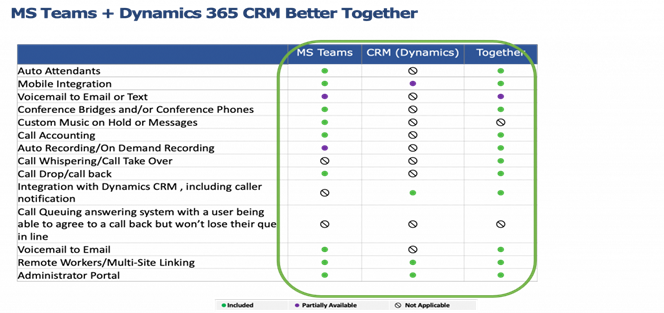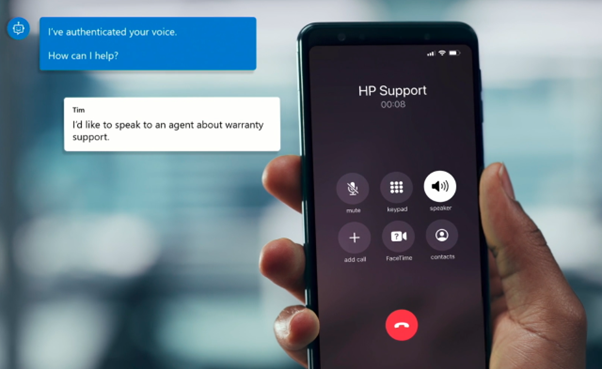 Big Benefits
Collaborate seamlessly: Invite anyone in your organization to view and contribute to Dynamics 365 customer records within the flow of a Teams chat or channel.
Accelerate productivity: Connect conversations across the organization. Meet, chat, call, and collaborate in Dynamics 365.
Enhance engagement: Bring related conversations together with real-time contextual and suggested chats, and capture customer sentiment to stay in tune with their needs.
Integrate experiences: Increase audience engagement during and after events across multiple channels with engaging content and recommendations.
Make Smarter Decisions
How do sellers know which opportunities to pursue and how to personalize conversations?
Leverage data-driven insights and AI to guide sellers with next-best actions and suggested talking points for personalized engagement.
Free Up Time for Selling
How much time do your sellers spend on administrative tasks?
Reduce busywork by automating manual tasks and enable sellers to complete actions right from Outlook to be more productive.
Get Up and Running Fast
How many tools does your sales team use to get work done?
Empower your sellers and help your IT staff focus on other priorities with a connected sales platform that is easy to set up, configure, and maintain.